Boredom
Truth be told I'm the sort of person always with something to do, always something on my mind. Whether that's a song I'm writing, a film I've been watching, a play I'm going to write some day, a game to play, a book to read or a person to talk to…
Yet I have found myself bored today, which strikes me as unusual!
I find myself just watching tv all day and sleeping any other time. It's not very good is it! But can I help myself. I suppose I have a fairly short attention span to 'things' and that means I need a lot to do at a time
One way of focussing myself is to create charts where I mark each day in completion of a task, yet after breaking a chain, I seem to lose interest and that isn't great!
Hopefully this is only temporary and I'll be back to my excitable self soon!
Poem- I Once Lived In A Railway Carriage Flat
I once lived in a railway carriage flat.

I once lived in a room above the street

where yelps and scraps of talk rose up like smoke.

With the first faint hoot and crash as bars let out

I hummed like a fridge, delighted, in the dark.
from 'Profit and Loss' by Leonita Flynn
Young Kato- Drink, Dance, Play
Just wanted to share this brilliant upbeat indie-pop song by this 'upandcoming' band from the south west of England. I saw them do a set live and really enjoyed it. This here is there first single from the debut album, and i think the song has a really nice feel to it. I especially like the sing-along chorus and clever rhythms in the arrangement!
http://youngkato.tumblr.com/  <— follow them :D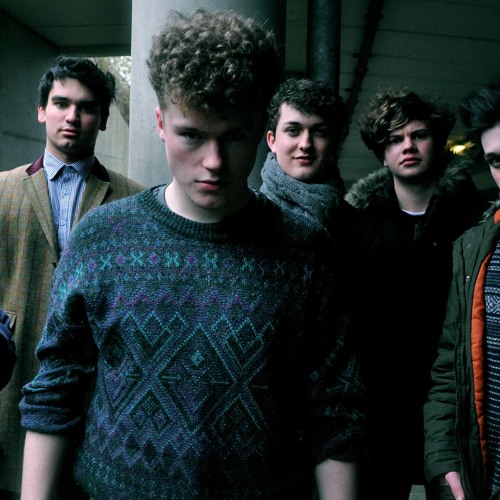 Bulldog is a great british skincare brand for men, with a range of excellent products! I use the face wash and daily moisturiser and what can i say, my skin feels awesome!
As much as guys may think using products is weird, let me ask you guys- why do girls spend so much money on it, if it isnt doing some good to their skin?
Normally decent skincare brands cost a lot, but these all contain essential oils, are natural and costs around £6 where i got mine (it may cost more in other places) and it can be bought in most stores that sell any kind of grooming, be it in boots, superdrug, or even places like sainsburys.
I strongly recommend this, as you'll be amazed at the difference :)
Sufjan Stevens- For the Widows in Paradise, for the Fatherless in Ypsilant
From the album 'Greetings From Michigan: The Great Lakes State'
This has to be one of my favourite songs right now! This is taken from the first album of Sufjan Stevens' 50 states project.

Ambition
Image by Nabhan Abdullatif <- Thats his Deviantart and his Tumblr is below
It's a funny thing ambition…
I have always believed aiming high is just as important as doing well -what's the point in suceeding when you are going nowhere? Yet many would critise far-fetched ambition as having your 'head in the clouds', being "unrealistic". But in reality i feel like it's far from unrealistic.
If you create goals in life there is direction, a motive and an end result, and even if you dont end up exactly where you hoped for, at least you can say you tried can't you?I look at successful people in life and i wonder, how did they get there without the dedication and ambition?
This applies to myself and my exams i've just finished. I like to aim high, i aim for the best grades, yet it could be percieved as arrogance. However i feel there is a difference between ambition and a cocky belief. Wouldn't everyone rather get an A than a B? Personally i don't see the logic in aiming low- yes you may not be dissapointed in the end but isnt that a bad thing? I find it's that dissapointment that almost drives me to do better, to improve myself and to suceed, and surely thats better!
Currently i'm trying to write a song a day to improve my own abilities, and i find setting myself smaller goals helps me to reach bigger goals. Thats part of the reason i started this blog- i wanted to get into writing and to become better at it, and hopefully that will happen!
I'm happy to be called a dreamer, because its better than living without any dreams at all!
ALB- Golden Chains (Featuring The Shoes)
This song is a song ive been enjoying since i heard it on a peugeot advert yesturday, and just had to get it!
I just love the upbeat chrous mixed with the laid-back chilled-out verses! A summer tune and a real jem by ALB- real name Clément Daquin!
Passion Pit - Little Secrets
From the album 'Manners'
The Naked and Famous -Young Blood

From the album 'Passive Me, Agressive You'

Starting Up…
Hi there! My names Alex and this is my first Blog- Ever!
Its a daunting idea, starting something new and experimenting to understand how everything works, but i guess that's like life i suppose. You may have an idea at the start of what you plan to do, but things will change over time, as i imagine will happen with this Blog. It's all pretty exciting and hopefully i will become a better blogger the more i do it, so stick around ;)